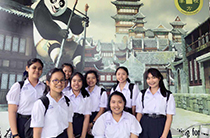 Jane—Sunshine girl
My name is Jane. My life is like got a
door open after I came to Mandarin
Morning. Everyone here has a smile
on their face all the time. It makes me in
a good mood every time I got here. It
also makes I be able to make friends in
this big family. Mandarin Morning
didn't just teach me Mandarin, it also
makes me share joy and upset with
friends.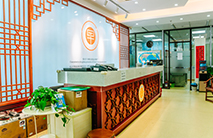 Lily—White-collar
I study at Mandarin Morning. There was a random chance that I was able to
participate an activity of a job fair and
got three offers. I finally decided to
work in Webpower. Mandarin Morning
has cooperated with many Fortune 500
companies. Some of those companies
think highly of Morning's students
who work hard and have dreams. I am
one of them.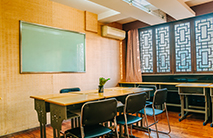 William—White-collar
We can say that Mandarin Morning has given me a progress. The knowledge I
learned at Mandarin Morning helped
me a lot during work. At first, I could
not talk fluently in Chinese with
Chinese business man. But now I can
make business plan in Chinese. I gained
so much confidence of myself. It is hard
to describe it in language. I know I
passed a weakness in my career thanks
to Mandarin Morning! Yes, I can. And I
believe you can too!