【Learn Chinese】Traditional Chinese Massage
One of the best ways to relax is to go get a traditional Chinese massage!
Traditional Massages in China are very common, and there are a lot of spas that provide massage services. As a bonus, you'll find that massages here in China are often much more affordable than in the Western world.
Massage in Chinese is 按摩 (àn mó) or 推拿 (tuī ná).
Let's discover more about this grand tradition in China.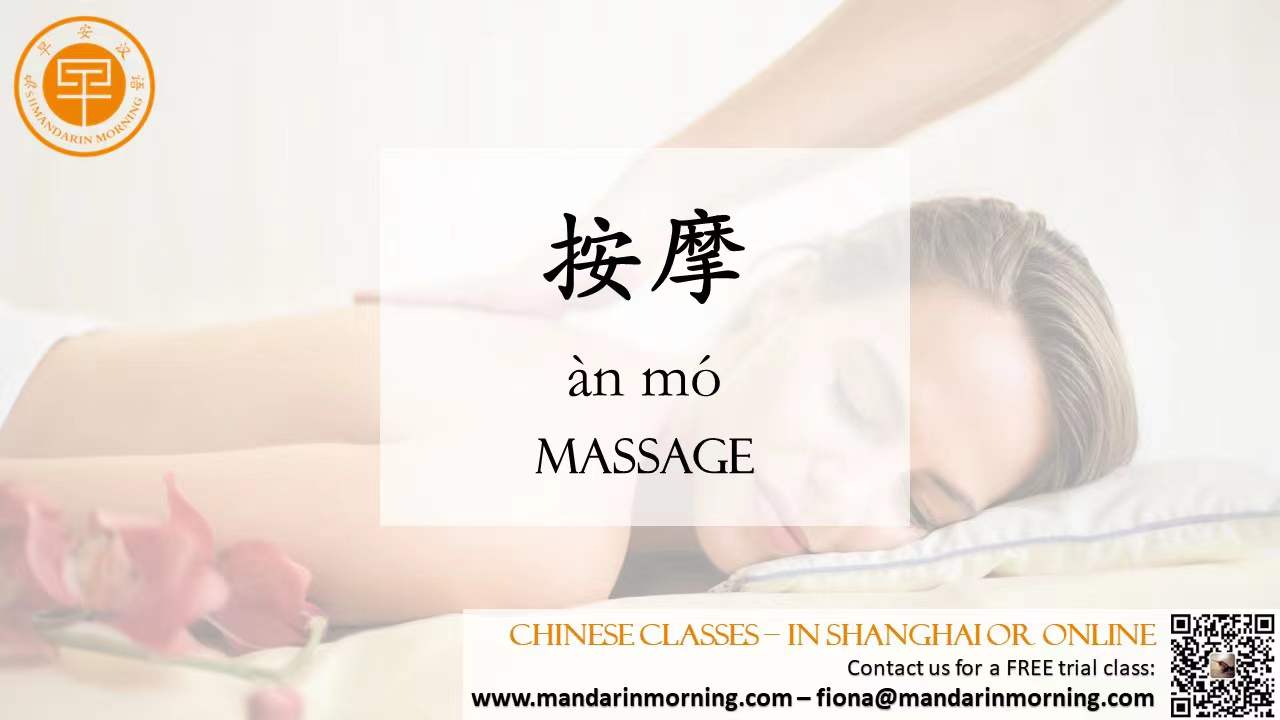 Benefits of a Traditional Chinese Massage
Chinese massage is based on the principle of 气 (qì), which means "air", "breath", or "life energy".
Massage techniques, which include kneading, chopping, rubbing or pressing on the skin, are all meant to help balance and unblock the channels in the body, so that the qi can flow naturally.
Benefits of massage can include increasing energy, quickening recovery rate from stiffness or pain, boosting circulation, breaking down scar tissue, improving sleep and immunity, and even supporting emotional health.

Some helpful vocabulary for body parts:
头 tóu – Head
肩膀 jiān bǎng – Shoulder
脖子 bó zi – Neck
胳膊 gē bo – Arm
背 bèi – Back
手 shǒu – Hand