Talking about the weather is a great way to start a casual conversation. With these new vocabulary words, you'll be able to ask about the weather and describe seasons in Chinese.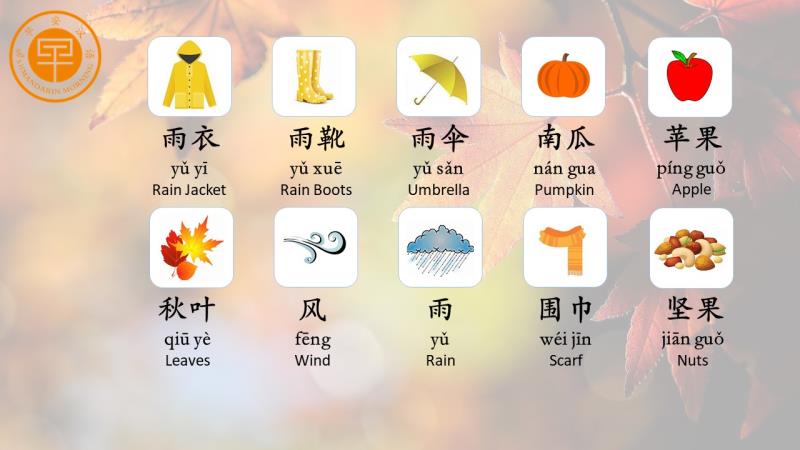 Seasons in Chinese
As you already know, there are four seasons: spring, summer, autumn, and winter. Let's learn the Mandarin Chinese names for these seasons.
季节 - jì jié​ – Season
春天 - chūn tiān – Spring
夏天 - xià tiān – Summer
秋天 - qiū tiān – Autumn
冬天 - dōng tiān – Winter

Weather Vocabulary
Now let's get more specific and talk about day-to-day weather.
While reading through this vocabulary list, think about how you can apply these new words. What is the weather usually like in 秋天 (qiū tiān)? What about 夏天 (xià tiān)? What is the weather like for you today?
天气 - tiān qì - weather
好 – hǎo - good
晴朗 - qíng lǎng - sunny
多云 - duō yún - overcast
下雨 - xià yǔ - raining
下雪 - xià xuě - snowing
冷 - lěng - cold
热 - rè - hot
溫暖 - wēn nuǎn - warm
涼爽- liáng shuǎng - cool

Now that you have a basis in describing the weather, put it to use by incorporating this new vocabulary into a sentence.
天气怎么样? - tiān qì zěn me yàng? - What's the weather like?