If you are interested in Chinese culture and literature, then you can't afford to ignore exploring Chinese poetry.
The Tang dynasty is still known as the golden age of Chinese poetry. Li Bai is one of the most influential Chinese poets. Most Chinese people are familiar with his petry from school.

Chinese Poet: Li Bai (李白)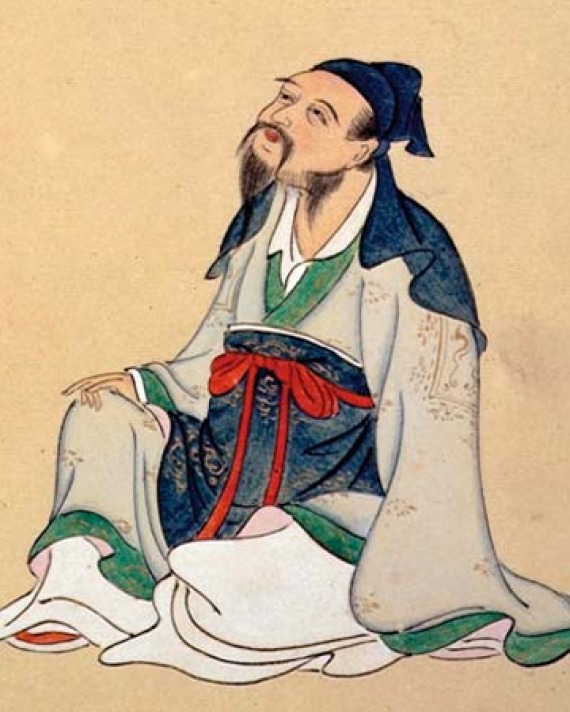 李白 is one of the most famous poets of the Tang Dynasty. He was born in 701 in Jiangyou, Sichuan. Li bai is said to have died in 770 in a relative's house. However, rumor has it that he drowned because he was drunk and trying to catch the moon's reflection on the lake.
Li Bai's poems reflect a romantic and peaceful view of life. He is also very famous for being a drunkard poet. Most of his poems explore themes of friendship, nature, passing time, longing, and wine drinking. Li Bai is also known as "Immortal Poet", or "Shixian" (诗仙) in Chinese.
Text of Chinese Poem 静夜思/Jìng yè sī/ "Quiet Night Thoughts" by Li Bai
床前明月光,
Chuángqián míngyuè guāng
Bed; front; bright; moon; light

疑是地上霜。
Yíshì dìshàng shuāng。
Suspect; is; ground; on; frost

举头望明月,
Jǔtóu wàng míngyuè
Raise; head; look; bright; moon

低头思故乡。
Dītóu sī gùxiāng。
Lower; head; think of; old; hometown
Translation of Chinese Poem 静夜思/Jìng yè sī/ quiet; night; thought by Li Bai

I saw the bright moonlight coming through the window in front of my bed. I suppose it is frost on the ground. I raise my head to look at the beautiful scenery of the bright moon. However, then I could only lower my head because it reminds me of how much I miss my hometown.

This is the most famous poem among Li Bai's creation.