【Learn Chinese】How to Get a Drivers License in China (Par
Are you wanting to be able to drive in China? Curious how to get a Chinese driver's license? Driving in China is a thrill, but you can't get behind the wheel unless you have an official China driver's license.
If you plan to drive a car or motorcycle in China, you need to be between 18-60 years old and will need one of the following two types of China driver's licenses.
Full Driver's License (time consuming): This driver's license is for foreigners visiting China for over three months or plan on staying in China long term as it is good for 6 years. Unfortunately, it takes a few trips (if you're lucky) to get a full-license as well as passing a 100 question written test.
Provisional Driver's License (easier): This driver's license is temporary and available for foreigners visiting China for up to 3 months. The biggest perk to the provisional driver's license is you don't need to take a written test.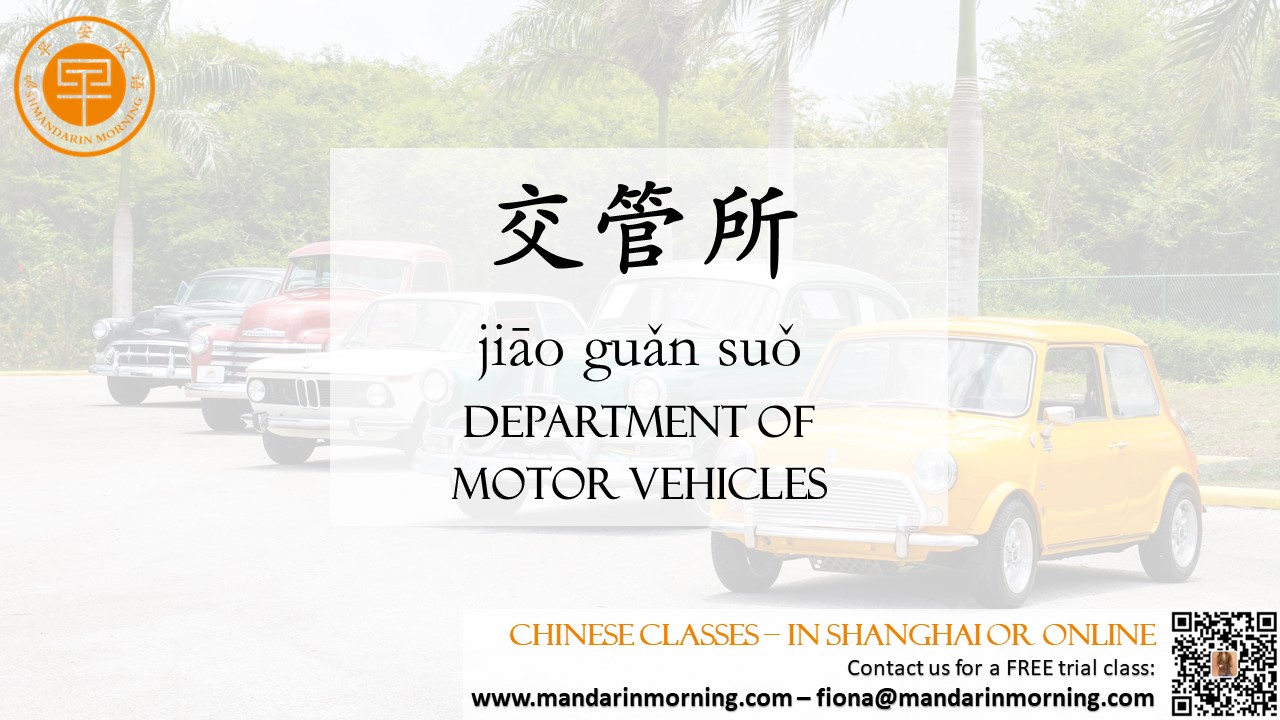 What Paperwork Do You Need for a Driver's License in China?
Did you ever go to the department of motor vehicles (DMV) in your home country to learn after waiting-in-line for an unspeakable amount of time that you were missing necessary information to get your driver's license? In China, the DMV not only has long waiting times too, but it's typically always in the outskirts of town.
So, to avoid traveling a long distance to only be disappointed that you forgot something, make sure you have the following materials to get a Chinese driver's license:
─ 3-4 Copies of Your Passport and Visa: In addition to these clear photocopies, you'll also need to bring your actual passport with you, so don't forget it!
─ 3-4 Copies of Your Residence Card/Certificate of Temporary Registration
─ 5 One-Inch Identification Photos with a White Background
─ Notarized Translation of Home Driver's License
You'll also be required to complete a physical exam at the DMV to prove you're physically fit and healthy to drive.

How to Get a Temporary China Driving License
The official name of this document is: China Provisional Driving Permit 临时机动车驾驶许可 Línshí Jīdòngchē Jiàshǐ Xǔkě.
Step 1: Visit the DMV – Once you have all the necessary paperwork detailed above, make the journey out to the DMV or 交管所 (jiāo guǎn suǒ) where your certificate of temporary registration is issued. For example, if your temporary registration is at a hotel in Xi'an, then you need to go to the DMV in Xi'an.
Step 2: Present Permit Application – Present all the documents and fill out an application for the provisional driver's license. Since the application document is written in Chinese and needs to be filled out entirely in Chinese, don't hesitate to ask the staff to help you. A simple phrase like "请帮我填写申请表 (qǐng bāng wǒ tiánxiě shēnqǐng biǎo)" works wonders.
Step 3: Wait for Processing – After filling out the application, the DMV will process your provisional license within an hour or so. It's that easy and there is no written or driver's exam required!
Remember that the provisional driver's license in China is only available to travelers visiting China on a visa that allows up for 3 months (90 days) of stay per entry. You need a full drivers license? Read part 2!