【Learn Chinese】Yu Garden in Shanghai

Yu Garden is believed to have been built in the Ming Dynasty, more than 400 years ago. The exquisite layout, beautiful scenery, and the artistic style of the garden architecture have made the garden one of the highlights of Shanghai.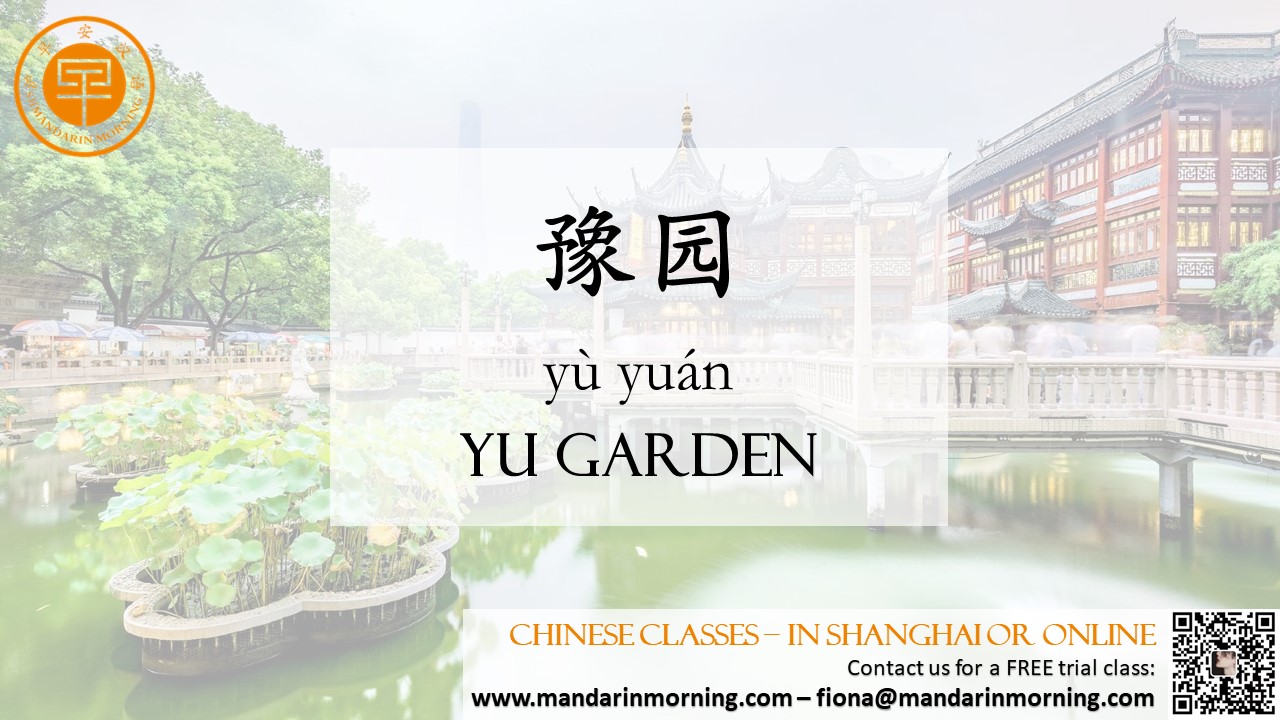 The Chinese name is 豫园 (yù yuán) and means "Happiness Garden". It is about 20,000 square meters big and more than 400 years old.
Yu Garden is composed of six scenic areas: Sansui Hall, Wanhua Chamber, Dianchun Hall, Huijing Hall, Yuhua Hall, and the Inner Garden. The highlights of the garden are: classical Chinese architecture, exquisite sculptures and carvings, and the busy Yuyuan bazaar.
Yu Garden was a private garden of the Pan family in the Ming Dynasty. It was the largest and most prestigious of its era in Shanghai after it was completed. The garden is unique in its design. It perfectly blends decorative halls, elaborate pavilions, glittering pools, zigzag bridges, pagodas, archways, and impressive rockeries.
When walking in the garden, you do not just focus on the huge items like buildings and bridges, but keep your eyes on the details. Much of the garden's beauty is in the tiny carvings and sculptures.
Yuyuan Bazaar is right next to Yu Garden. It has a great number of small streets and lanes where you can find many restaurants, tea houses, and shops. It is a good place to sample some local snacks and buy some souvenirs.
The best time to visit Yu Garden is in spring when the garden is dotted with green trees and blossoming flowers.
If you are in Shanghai for a few days, visit the garden on a weekday as it will be less crowded than on a weekend.